Triss
Autonomous web service for calculating optimal delivery routes. Works with batch orders and fleet information. A smart transport module for your information/e-shop systems.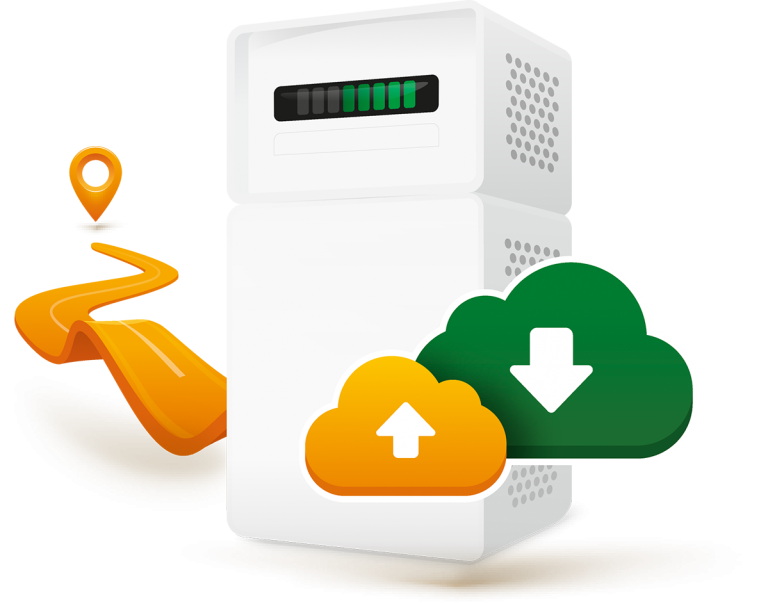 Who is Triss for?
To all carriers who plan their routes but don't care about their visual display or manual adjustments. To users and developers of corporate information systems and e‑shops.
Do you need to see routes and edit them manually? Explore Tasha
Benefits for management
Expanding the capabilities of your own information system
Reduction of transport costs
Detailed documents for KPI statistics and analysis of transport costs
Benefits for dispatchers
Triss works as an autonomous planning system, so you won't need a dispatcher to plan and optimize routes at all. You can use its resources elsewhere.

 
Benefits for drivers
From your system, you can send / print a clear daily route plan to the driver. Looking for an efficient way to display information to drivers? Try our Freya.
Delivery services
Wholesale stores
E-shops
Distributors
Information systems developers
Data source
Triss requires a consolidated set of input data from the parent information system. It communicates with the service via the API interface.
The basis for delivery planning is fleet information and individual orders. The input file typically contains the order ID, GPS coordinates of the addresses or the weight of the shipment, a list of own vehicles and vehicles of external carriers including their load capacities and dimensions of the loading area, a list of drivers, a pricing model, etc.
You can attach the customer ID and name, contact information, shipping dimensions, note, and more. We adapt the structure of the required parameters to your needs.
Based on the information entered, Triss processes the batch. A detailed service specification is available upon request.
Compilation of routes
After import, Triss checks the integrity of the data, marks non-compliant data and requests its clarification. From the verified data, it will compile routes corresponding to the specified parameters and available resources. It will take into account the current traffic restrictions (we update the documents every day), the length of the shift, the starting and ending point of the route, the time windows of customers, unloading time, transit time, etc.
Triss does not allow visualization on the map, manual interventions in the proposed routes or immediate feedback on "what if" questions. Do you need to see routes and edit them manually? Use desktop Tasha.
Outputs
The output of Triss is a data object, which is again exported via the API to the default information system. The data object contains a list of planned and optimized routes, including distance, ETA and coordinates of passable points on the route between individual stops, as well as assigned vehicles and drivers, or a list of unserved orders.
Quick compilation of optimal routes
Solutions ready in minutes, whenever you need them.
Consideration of closures and traffic density
Adapting transit times to current detours and peak traffic times.
Continuous updating of maps and distances
We update the distance matrices before processing each batch.
Universal deployment
Solution processes data of all applications that work with GPS coordinates of delivery addresses
4 reasons to deploy Triss
You teach your information system to find the shortest paths to customers.
Based on practice

Built on years of experience, objective data from operational research and modern heuristic algorithms.

Speed

High-quality Triss route plan in tens of seconds, for large batches in minutes.

Flexibility

Comprehensive yet easy planning with a large number of parameters for both vehicles and jobs.

Integration

Perfect connection of the service with your ERP or e-shop system.
Submit a batch of jobs and available fleet data and wait for the result. The processing runs on powerful servers and it's up to you to receive and process the data.
Za používání aplikace Triss platíte měsíční poplatek. Jeho výše závisí na počtu zakázek odeslaných k výpočtu tras.
Cenu vám rádi spočítáme po vyjasnění parametrů.
Speed up and lower the costs on shipping whenever you need it.
Let's meet up, we can come to you or set up a call.

We will explore your needs and requirements.

Let's make a simple contract.

On your side, you prepare a connection from your system to Triss via restAPI.

Send a batch of data to the service whenever you need it.

The optimal delivery plan will be loaded into your system in no time.
Do you have any questions?
Call +420 775 865 185, use chat or send us an e-mail to info@solvertech.cz
Speed up, discount. Earn more.